WIN ONE OF EVERYTHING IN OUR WAREHOUSE!
Do you want to win the ultimate kendama prize package; one of every kendama in the Sweets Kendamas warehouse?!? All you have to do is head to your local Target or Target.com and help us celebrate the drop of the Tie-Dye BOOST in stores nationwide!
Create a piece of content with the Target exclusive Tie-Dye BOOST as the focal point and upload it to your favorite social media & tag @SweetsKendamas. It can be a photo, video, or whatever you want to make. The options are endless and creativity is key! Share the link to your public post on the form below before November 30th to be in the running.

Winners will be announced on Sweets social media and you'll be getting shipped a MASSIVE prize package.
*No Purchase Necessary
**Prizes may differ from those pictured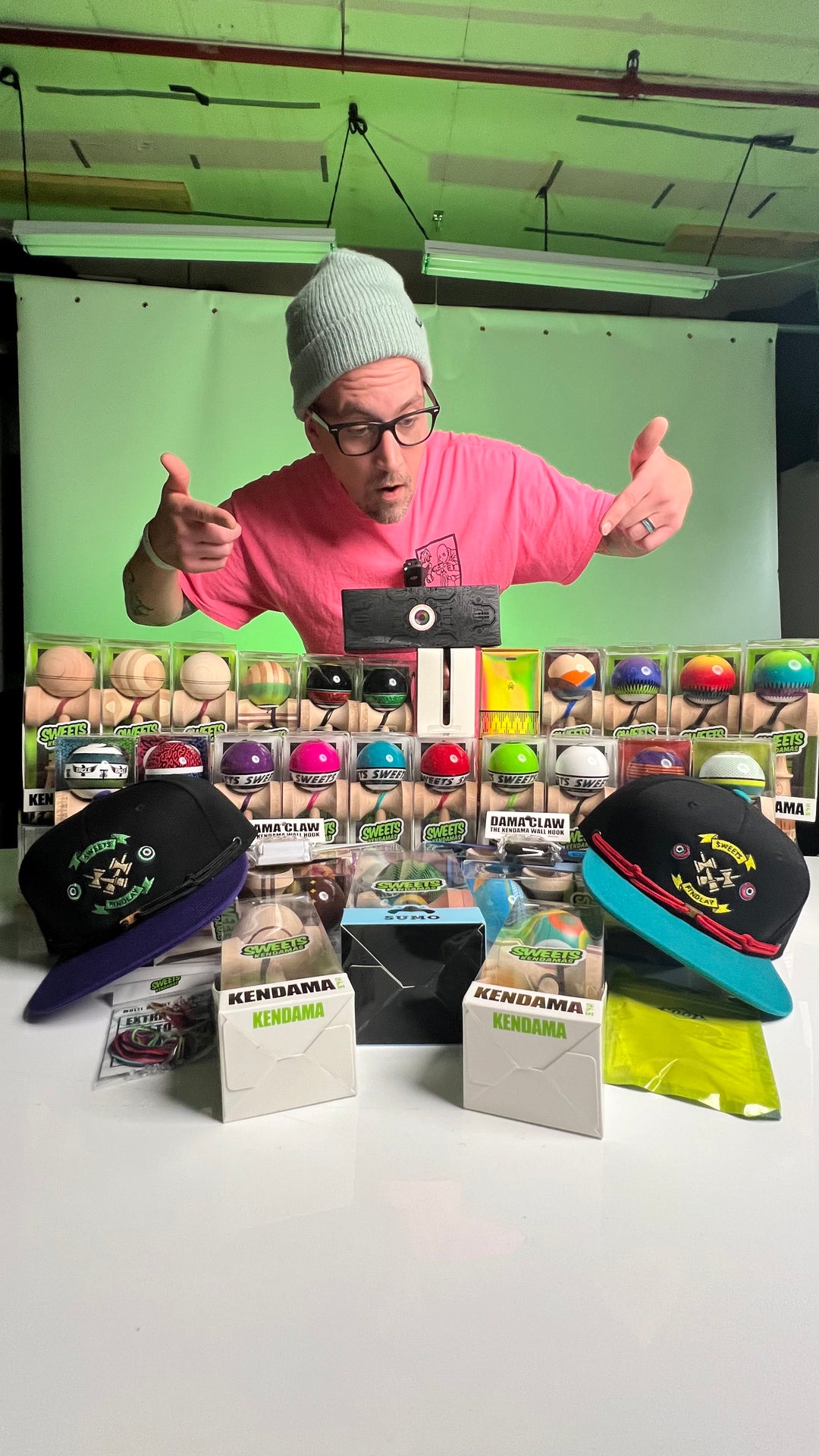 OFFICIAL RULES
No purchase necessary
Limited to US residents
Must be 16 or older or have parents permission
The Target Tie-Dye BOOST must be a focal point of your entry
Create a new & unique piece of content. Videos and Photos are accepted.
Upload to public social media account (ie. Instagram, TikTok, Youtube, etc)
Submit link on SweetsKendamas.com
Submissions close November 30th
ENTRY IDEAS
First Spike Challenge
Trick video with the Target Tie-Dye BOOST
Photography
Digital Art
Unboxing / Review
Where to find in Target video
Whatever you can think of!