WHAT ARE DAMA DOLLARS?
Dama Dollars is our rewards program for SweetsKendamas.com. It is a way for us to give back to our most loyal customers and make collecting kendamas even easier. You earn Dama Dollars for every purchase you make and once you save enough up you can trade them in for rewards like money off a future purchase or even exclusive products. We introduced Dama Dollars in 2018 and it has been one of our favorite ways to show love to all of you. Sign up now HERE or click the Icon in the lower left corner to sign in.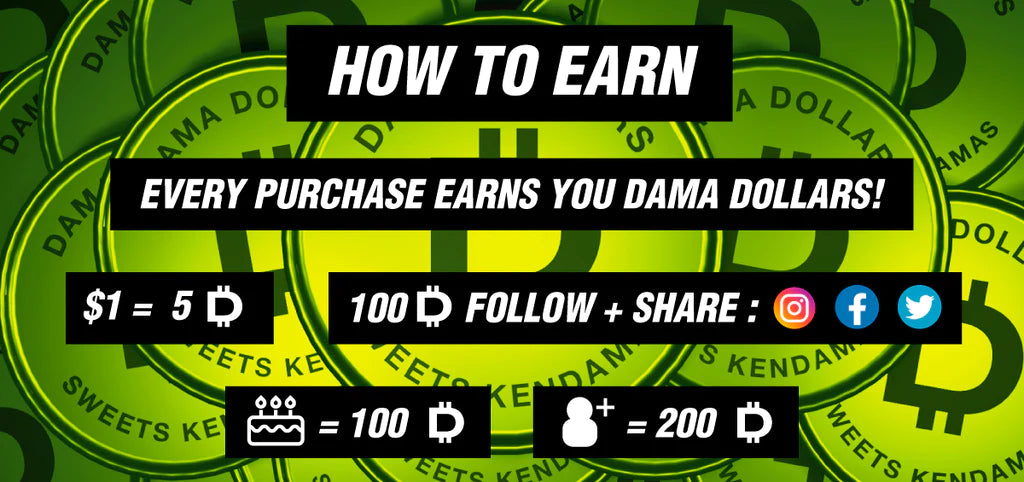 There are a ton of ways to earn dama dollars. Just signing up gets you 200! You will get another 100 dama dollars on your birthday, and 200 for every friend you refer that needs a kendama (they get a discount as well). Follow us on instagram and twitter for 100 points each, like us on FB for an additional 100, and sharing on FB and twitter are also worth 100 points each!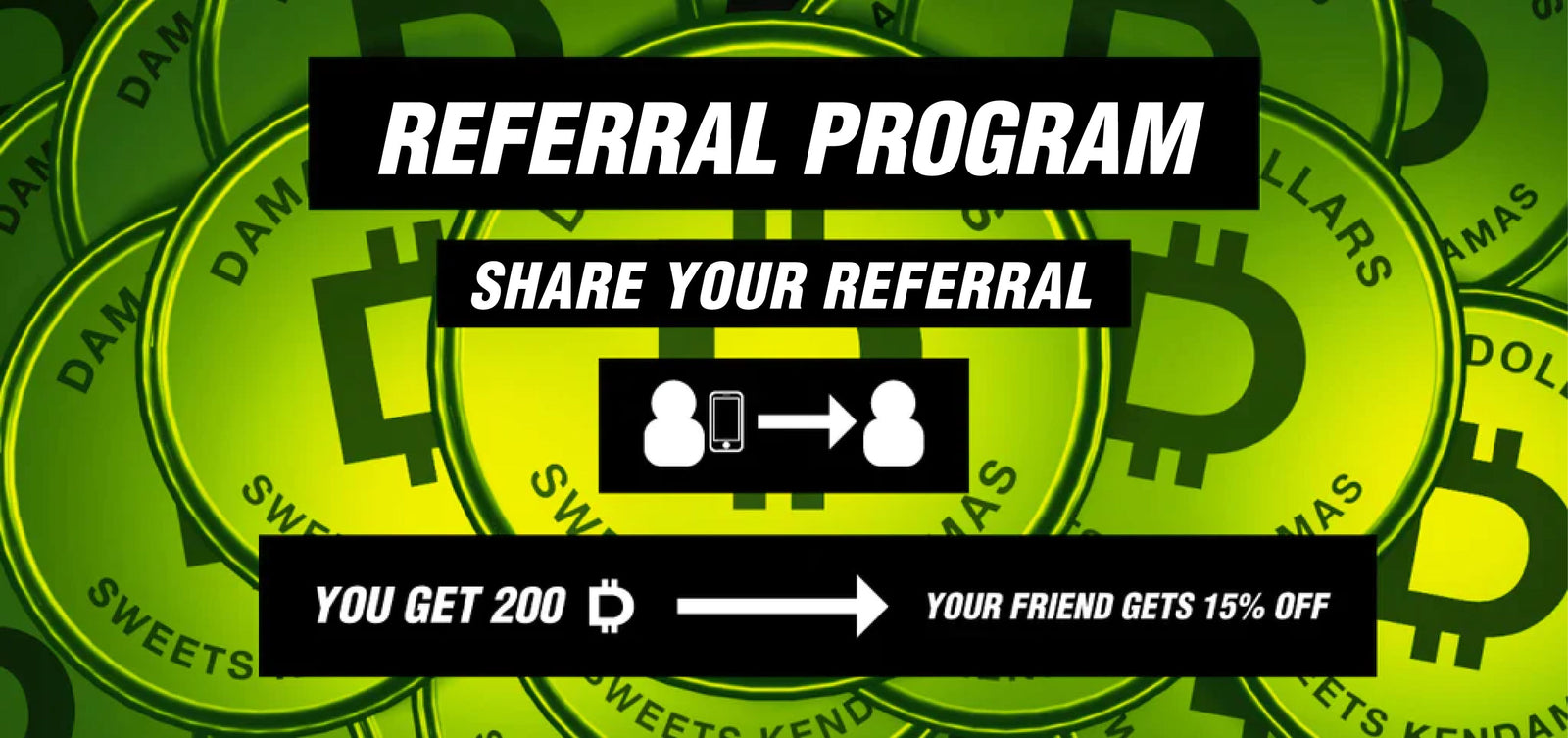 HOW DOES IT WORK?
Spreading Kendama Love is one of the best feelings in the world, and now we are making it even better!
Share Your Referral Link with any new Sweets Kendamas Customer and they get 15% off their first kendama! In Return You will get 200 Dama dollars once they place their order!
Share your link with friends, family, or anyone your teach a first spike to!
Questions?
Please email cs@sweetskendamas.com
DAMA DOLLAR REWARDS FAQ's:
Dama Dollars is a system that lets us reward you, our valued Dama Fam! Earn reward points for every purchase you make, which you can then redeem for discount codes and exclusive items in the future! Learn more HERE.
$1 spent on SweetsKendamas.com = 5 Dama Dollars
1,000 Dama Dollars = $20 Code
2,000 Dama Dollars = $45 Code
3,000 Dama Dollars = $70 Code
Dama Dollars have no cash value and cannot be redeemed for cash.
If you have made recent purchases, but do not see dama dollar awards for them when you log into your account, this usually means that your purchase was made as a guest OR using a different email address than the one you used to sign up. In either case, please reach out to us so we can take a look. Please note that due to program limitations, we are only able to fix errors regarding orders placed within 60 days of your signup date.
We're sorry - Dama Dollars only apply to purchases made on SweetsKendamas.com.